MAULDIN, SC – The City of Mauldin will unveil its third installation along its Public Art Trail on Friday, December 15th at 5PM. This year, artist Yelitza Díaz Muzzarelli's sculpture entitled "We Are All One" embraces the theme "Appreciation of Diversity,&rd…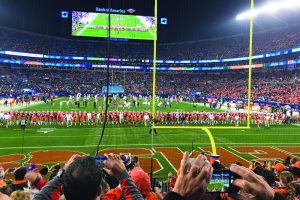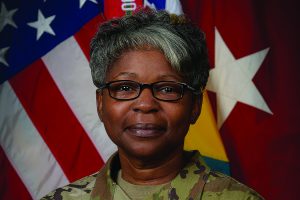 Celebrations
Local
FORT BRAGG, N.C. — Almost 30 years ago an Army battalion commander told a young second lieutenant from Darlington, South Carolina, he would make sure she would never be promoted to first lieutenant because women had no place in the Army.

"I said, 'Sir I'll …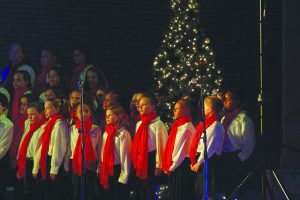 Celebrations
Local
Mauldin
The City of Mauldin celebrated the start of the holiday season with the annual Mauldin Christmas Tree Lighting. The Greater Mauldin Chamber of Commerce presented the Tree Lighting along with the SC National Guard, inviting Aubrey Jackson of WYFF News 4 to host the evening ceremony….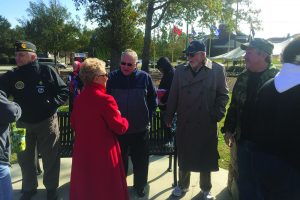 Celebrations
Local
Mauldin
On November 11, 2017 at 11:00 a.m., the community gathered at the Mauldin Cultural Center Veterans Memorial to remember and to honor veterans of the armed forces. Over one hundred people attended the ceremony despite the blustery, cold winds. Taft Matney of the Mauldin City Council …
Support Our Advertiser

We hope that you are enjoying  the on-line version of our printed newspaper. Please consider purchasing a subscription or advertising with us so that we may continue to bring you news stories, editorials, celebrations, and videos from Simpsonville, Mauldin, Fountain Inn, Moonville, Piedmont, Woodruff, Fork Shoals, and southern Greenville County S.C. Articles on this website are not available until at least 7 days after the printed version.
Subscribe to The Simpsonville Sentinel for $30 per year
($32 if paid via credit card).
For more information, click here.